Retreat to the sea! Nah..no need. Stick it out on the mainland but make sure you pick up some pieces essential to your survival. The RVCA Raffia Fedora to shelter your head from the sun, some Geek Eyewear wayfayer optical frames to keep everything in focus and denim to keep you warm that is blue like the sea in the Caribbean. The rest of the Style Guide comes to you from Clae footwear, Herschel bags, Nixon watches and the Crooks & Castles.
Illest Tech Snapback in royal $35, available at FatLace (above). RVCA Raffia Fedora $37, available at RVCA. Geek Eyewear wayfarer optical frame $65, 80sPurple. Jacket, Crooks & Castles Profiteers Coaches jacket $156, available here.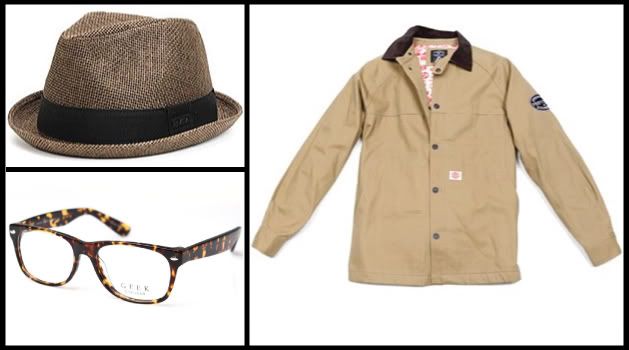 Nixon The Time Teller Canvas $100, get it here. Herschel Supply Co. Little America bag $84.99. Scotch & Soda Ralston Slim Twill $151, available at Revolve Clothing.
Clae Jones Leather Hightop in curry leather $129, available at 80sPurple.